VMware vForum Romania 2019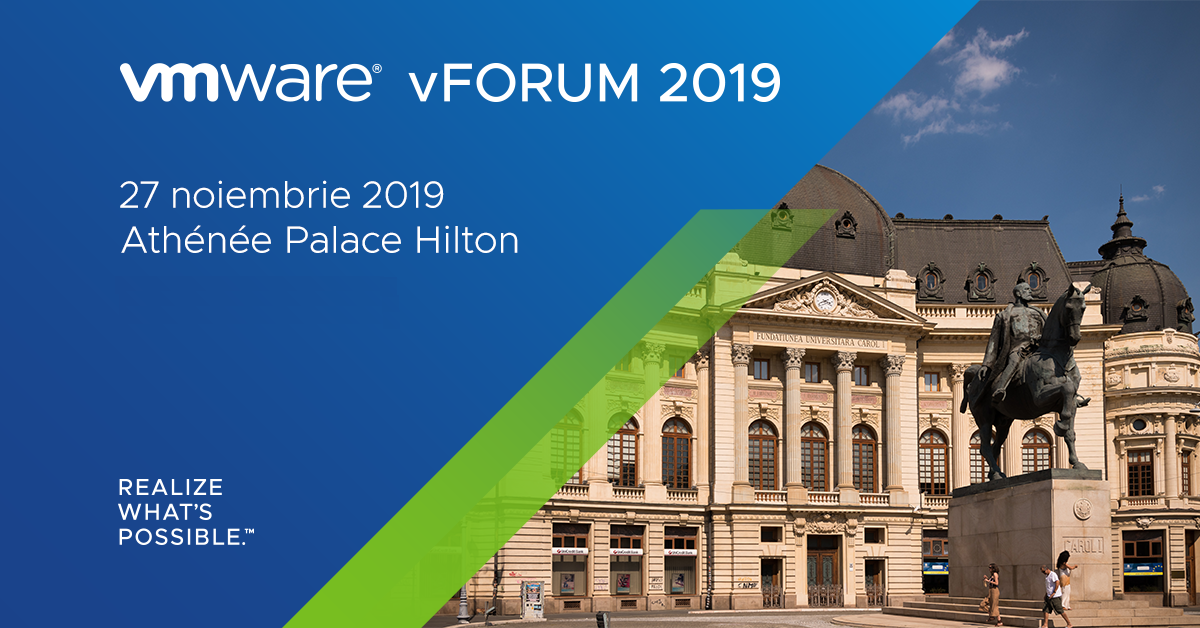 On Wednesday I presented at VMware vForum Romania 2019 where I talked about Accelerating your cloud migration with VMware Cloud on AWS.
vForum Romania was the largest VMware themed event in 2019 in Romania and was held at the Athénée Palace Hilton in Bucharest. The keynote was presented by Colin Bannister, EMEA VP at VMware followed by Valentina Frangu from Dell Technologies Romania and Alexandru Vilcu from HPE Romania.
Here is a picture with me on the stage, thanks Liviu Gherman for taking the snap!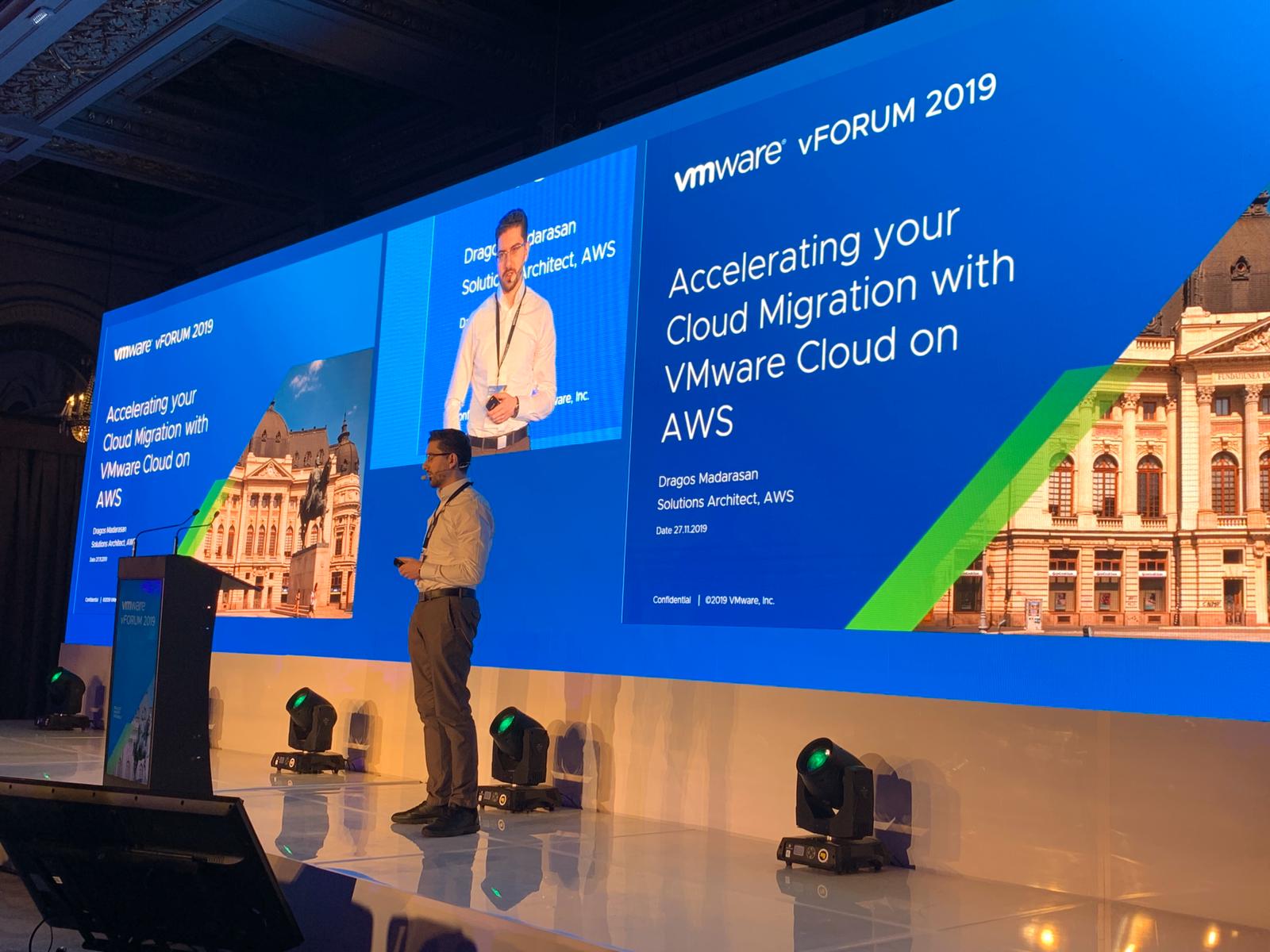 My slides covering the presentation can be found here.