ITCamp 2013 – my thoughts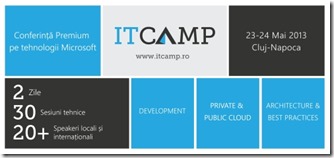 Taking advantage of the fact that Endava was a platinum sponsor, I couldn't pass the opportunity to attend this years' ITCamp.
ITCamp, now at it's 3rd edition, is a mixed Dev/ITPro Microsoft focused conference and the people behind it are Mihai Tataran (Avaelgo) and Tudor 'Tudy' Damian (Transcent). I want to take this opportunity to thank them for their involvement in organizing this, thanks guys!
Although I only managed to participate on day 1 of the event, I'm glad to have seen Richard Campbell's session on So What about Tablets? where he discussed the current state of the tablets. Richard is a great speaker and I hope to see him speak at ITCamp in the future.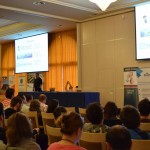 It was my second time hearing Tim Huckaby speak and boy does this guy deliver. Besides the fact that he's an awesome speaker who can break any audience, he is really fun on the stage and doesn't have a problem making jokes of himself.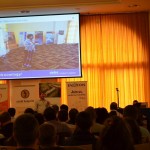 I also managed to catch Tudy's session on Running on Microsoft Private and Public Cloud infrastructures where he describes the challenges of running Linux on Hyper-V. Hyper-V support for Linux has come a long way and I'm really glad to see this kind of session take place where not everything discussed is 100% Microsoft-centric.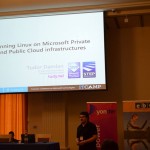 In respects to the event, I think this years' venue was the best I've seen so far. Grand Hotel Italia is an excellent choice for such an event and my only suggestion for next year is to bring more outside speakers on the IT Pro track.
L.E. Added a couple of pictures from the sessions I liked